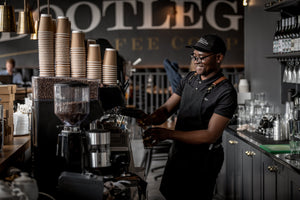 OUR COFFEE
Sourced from Central Africa and South America, our beans are 100% sustainably sourced and locally made at our micro-roastery in Woodstock. 100% Rainforest Alliance Certified.
FIND A STORE
Close (esc)
Popup
Use this popup to embed a mailing list sign up form. Alternatively use it as a simple call to action with a link to a product or a page.
Age verification
By clicking enter you are verifying that you are old enough to consume alcohol.